For those of you who have a DoA account...
http://www.denofangels.com/forums/showthread.php?445584-A-newcomer!-%28Batchix-Junk-cast-male-Machina-12-picts%29
if not... floow the lj-cut
My Machina boy arrived yesterday, I bought him from Batchix as she was putting him on her Etsy store. I am very happy my second birthday gift arrived 2 days in advance (he arrived yesterday, my first birthday gift is still travelling to me so upfully soon.)
???: Query: Where is self?
Me: Well you are in Canada now... Quebec to be more precise...
???: so I have travelled about 4233 km
Me: well I would say more because we don;t travel in straight lines.
Me: But tell me, you just arrived and you haven't told me your name...
???: This unit's name is 00101100 00011110 00011111 0...
Me: Whoa sit down... I don't understand binary language.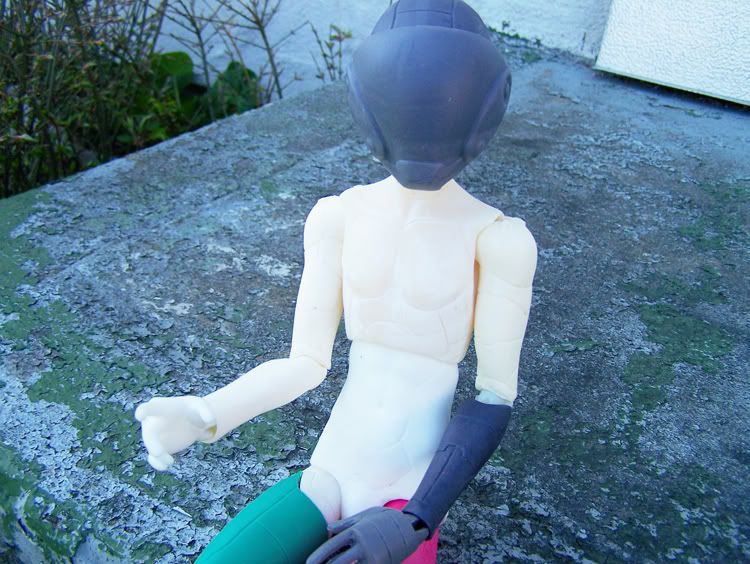 ???: sitting down... as ordered.
Me: I didn't order you to sit down... it's a figure of speach
???: Figure of speech? This unit doesn't understand...
Me: It's a human expression... I'll explain later, why don't you show us your eyes? do they work well?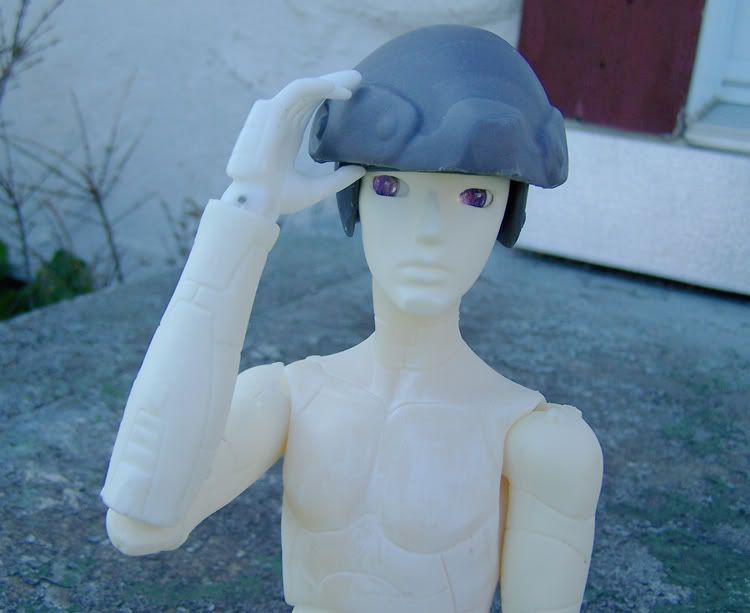 ???: The visual units are working perfectly.
Me: Good, do you like the color?
???: Was this Unit supposed to like them?
Me: Well yeah, if you don't like them we can change them.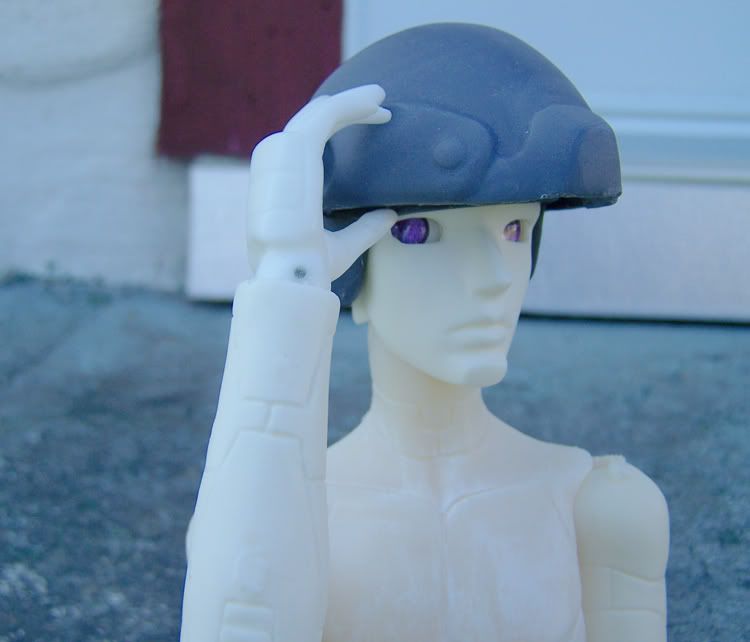 ???: This unit finds them satisfactory, they are at optimal working consition, although one of my cervo-motor in the left eye seem to be off.
Me: eeeerrrr... I'll look into that later ok?
???: Affirmative.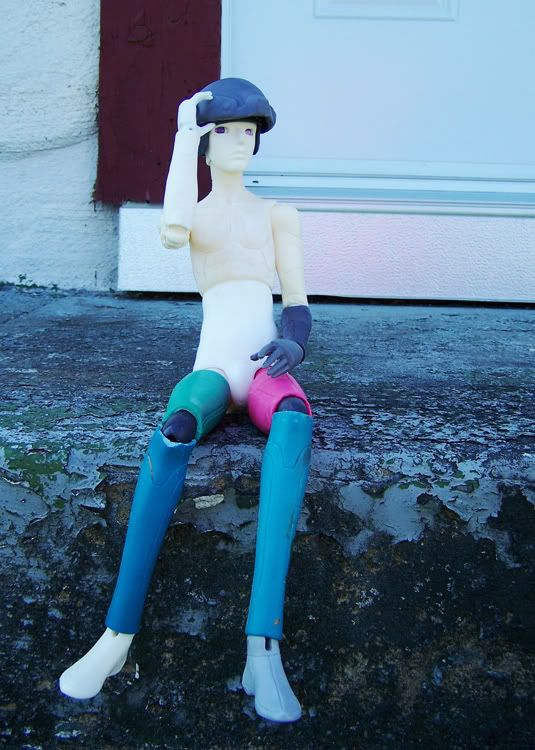 Me: why don't you take off your helmet?
???: This Unit can but this Unit is unfinished.
Me: I am aware of that but please?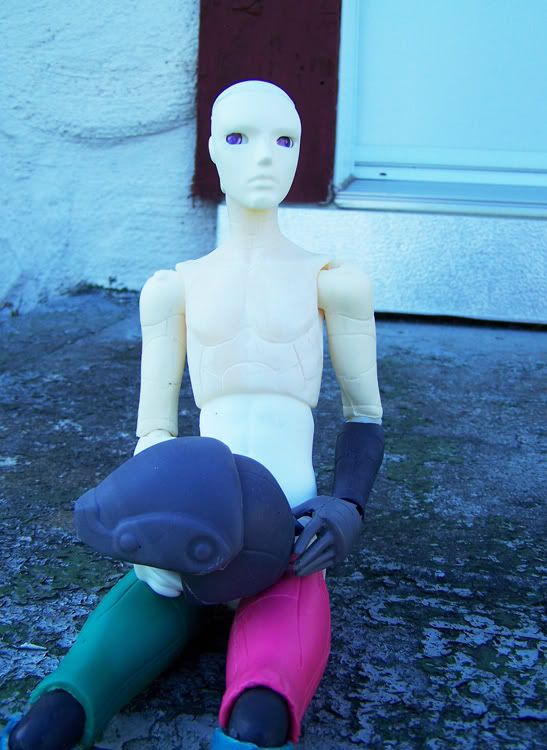 Me: Wow you have a tiny head.
???: I assure you my cranial circumference doesn't impede with my AI.
Me: Oh wasn't saying that... mmm I should find you a name... all that binary code is a bit standoffish...
???: As you wish...
Me: ok... let me see... Alpha?... mmm no... Sigma?... no... Ome...OH I got it! Omicron!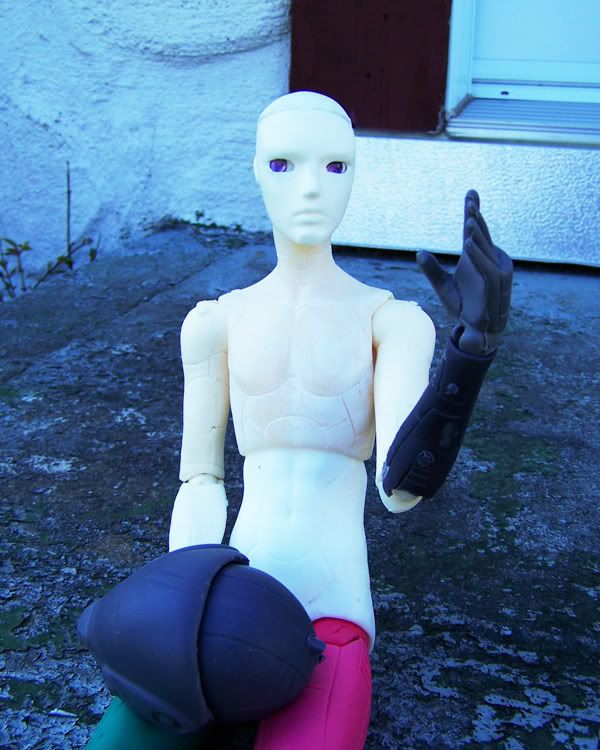 ???: Omicron, is that this unit's name now?
Me: YES! Omicron... Stigma... there you go, your complete name is Omicron Stigma
Omicron: I like the name, greek numbers, I approove.
Me: why did you start using I and not that Unit?
Omicron: You hadn't given me a self yet... now I can.
Me: oooookay... I think I will need to read your AI manual again... but you know.. there's something missing... here let me try that...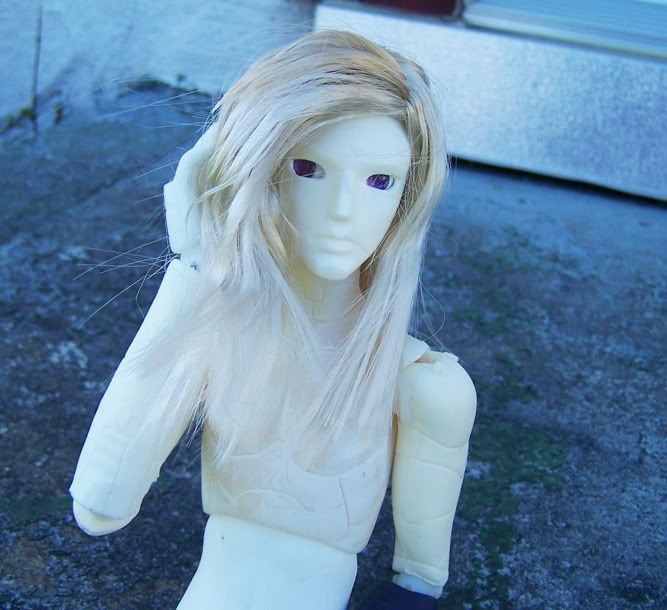 Me: OMG?! I was doing this as a joke but... this wig really suits you.
Omicron: What is the purpose of this... wig?
Me: It makes you look good.
Omicron: Again, what purpose?...
Me: It's aaaah... thermal protection for the cerebral unit, it gets cold here in the winter.
Omicron: Ah... it has a purpose then.
Me: more or less...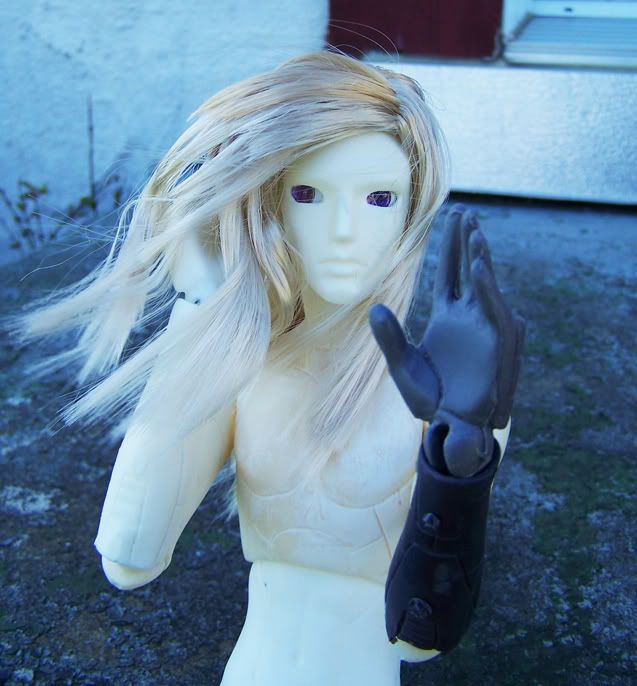 Me: Ok Omicron why don't you say hello to everyone, we need to sign off.
Omicron: Greetings everyone... My name is Omicron Stigma and I hope we'll be able to get to know each other more... once my owner has finished with my upgrades. Hopefully, it will be for the next cycle...
Me: The next cycle?... yeah sure...
Omicron: Omicron signing off.
Continued in the next post
OMAKE TIME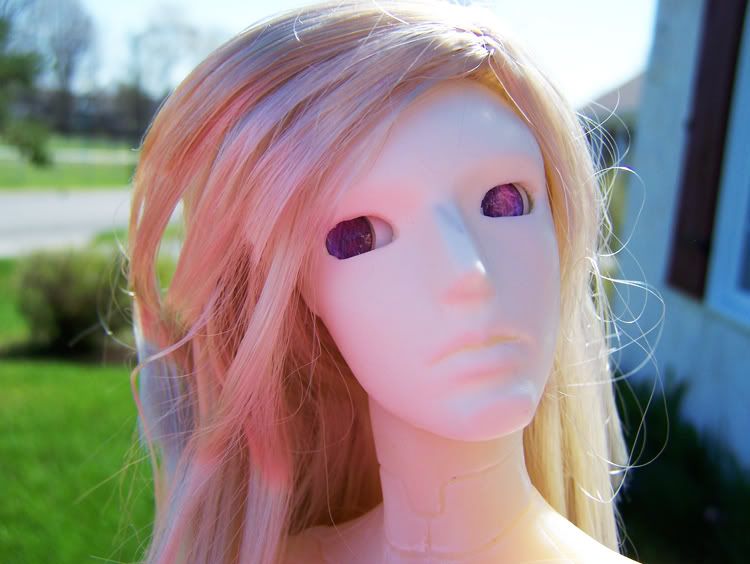 Picture of Omicron as I was trying to get a close up of his eyes... it was windy as heck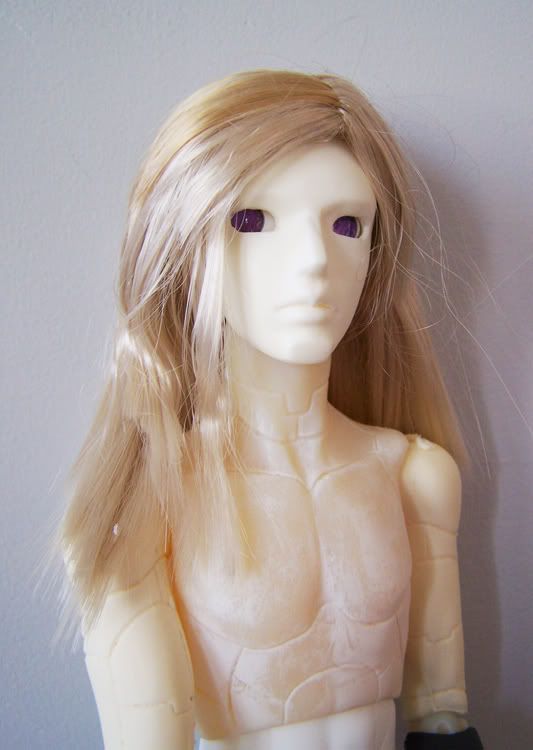 Picture inside: I can't believ how good he looks with this wig, I was doing this to get a laugh but darn he owns that wig.
Machina junk Cast by Batchix
Eyes: DIY eye from Pupaparadise, I did the color.
Wig: LIV doll wig in blond I think it was Sophie's wig? I also have a pink wig... maybe I should try it on him next time.
Current Mood:

accomplished